We are a Family of Faith that is learning to live the Jesus way together.
Whether you're new to church, have been a Christian for many years, or are looking for a fresh start, you're welcome here. Our hope is to give you a place where you experience a fresh, enjoyable connection to God and a community of people.
We have 3 Values that guide what we do:
1. We live by faith (Matthew 22:37-38)
2. We value relationships (Matthew 22:39)
3. We are rescuers (Matthew 5:14-16)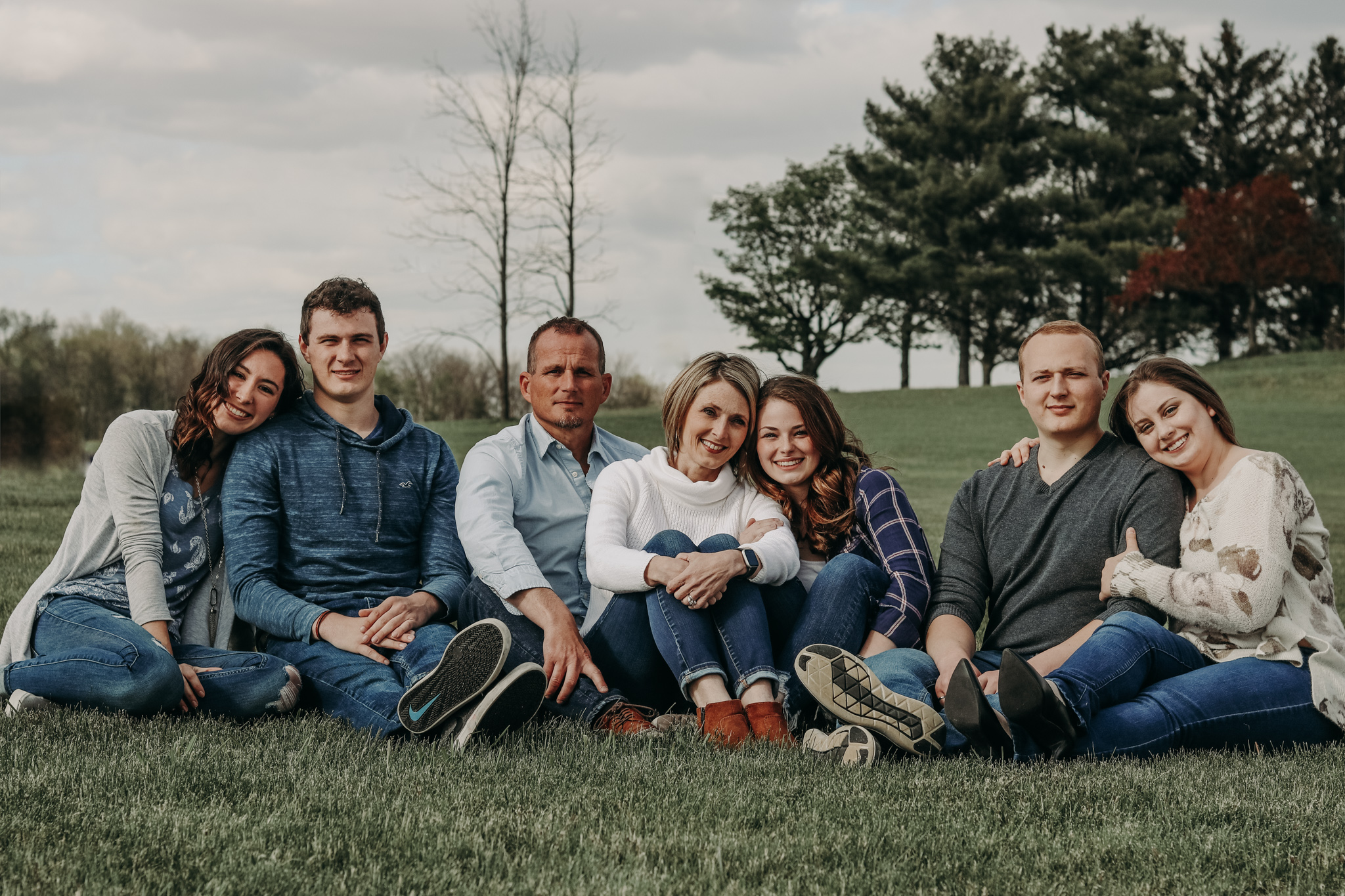 Pastor Kylan and Margo Booser
Kylan and Margo Booser have been in full time ministry for twenty-eight years. Most recently Kylan was Executive Director at Only Believe Ministries in Botkins, OH and for a time was the lead pastor of The Bridge Community Church, a church plant in Dublin, OH. For seventeen years he was the Director of Youth at Only Believe Ministries, leading a volunteer staff that oversaw ministries that ranged from 5th grade through college age.  For over ten years Kylan was the producer and host of 24seven, a tv show for teens that could be seen on the international satellite stations JC-TV and the NRB Network. He has written  In The Trenches, A Guide to Leading Volunteers; a concise and easy to read book that will help the youth leader begin, grow and properly use a volunteer team.
Margo currently is a corporate trainer in banking and misses the sand and ocean of her native Florida. Kylan grew up in Hershey, PA, is a rather enthusiastic outdoorsman, likes a good book, and thinks the best days are the days that its cold enough outside to see your breath.
We'd love to meet you! Come be our guest at Only Believe @ Urbana!
That the Bible is the inspired, only infallible and authoritative written Word of God. 2 Timothy 3:16
There is one God, eternally existent in three persons: God the Father, God the Son, and God the Holy Ghost. Matthew 28:19
In the deity of our Lord Jesus, His virgin birth, His sinless life, His miracles, His substitutionary and atoning death, His bodily resurrection, His ascension to the right hand of the Father and His personal future return to this earth in power and glory.
In the Blessed Hope – the rapture of the Church at Christ's coming. 1 Thess. 4:13-18; I Cor. 15:51-57
That the only means of being cleansed from sin is through repentance and faith in the precious blood of Christ. John 14:6; Acts 2:38; Ephesians 1:7
That regeneration by the Holy Spirit is absolutely essential for personal salvation. John 3:3; Titus 3:5; 2 Corinthians 5:17-21
That the redemptive work of Christ on the cross provides healing of the human body in answer to the believing prayer of faith. 1 Peter 3:21, 2:24; James 5:14-15; Isaiah 53:4-5
In the infilling by the Holy Spirit, which is given to believers who ask for it. Acts 2:4, 8:15-19, 19:1-7
In water baptism as an outward sign to the world of the regeneration of the inner man, not the washing away of sins. 1 Peter 3:21
In the sanctifying power of the Holy Spirit, by whose indwelling the Christian is enabled to live a holy life. 1 Corinthians 6:11, Romans 8:13
In the resurrection of both the saved and the lost, one to everlasting life, the other to everlasting damnation. 1 Thessalonians 4:13-18; 2 Corinthians 5:10; Revelation 20:11-15